Welcome to- Rees T. Bowen, P.C.

HOME SERVICES NEWS RESUME DIRECTIONS INFO REQUEST......FEEDBACK
MAP TO OFFICE LOCATION
Bank of America Plaza
901 Main Street, Suite 6220 Phone: (214) 712-5408 or (214) 748-5000
Dallas, TX 75202
Click anywhere on the map below to be taken to a navigable version on Expedia.com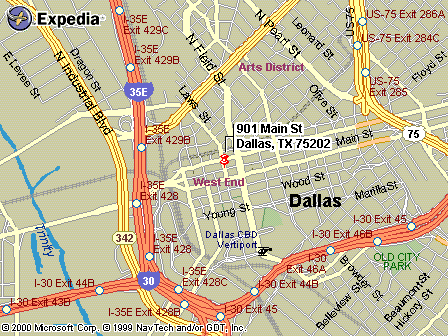 When visiting the offices of Rees T. Bowen, P.C., you may park in the parking garage (The Texas Club) located diagonally across the street from the Bank of America building. A underground tunnel runs from the parking garage to the building. Take the ground floor elevator in the main building to the 62nd floor.